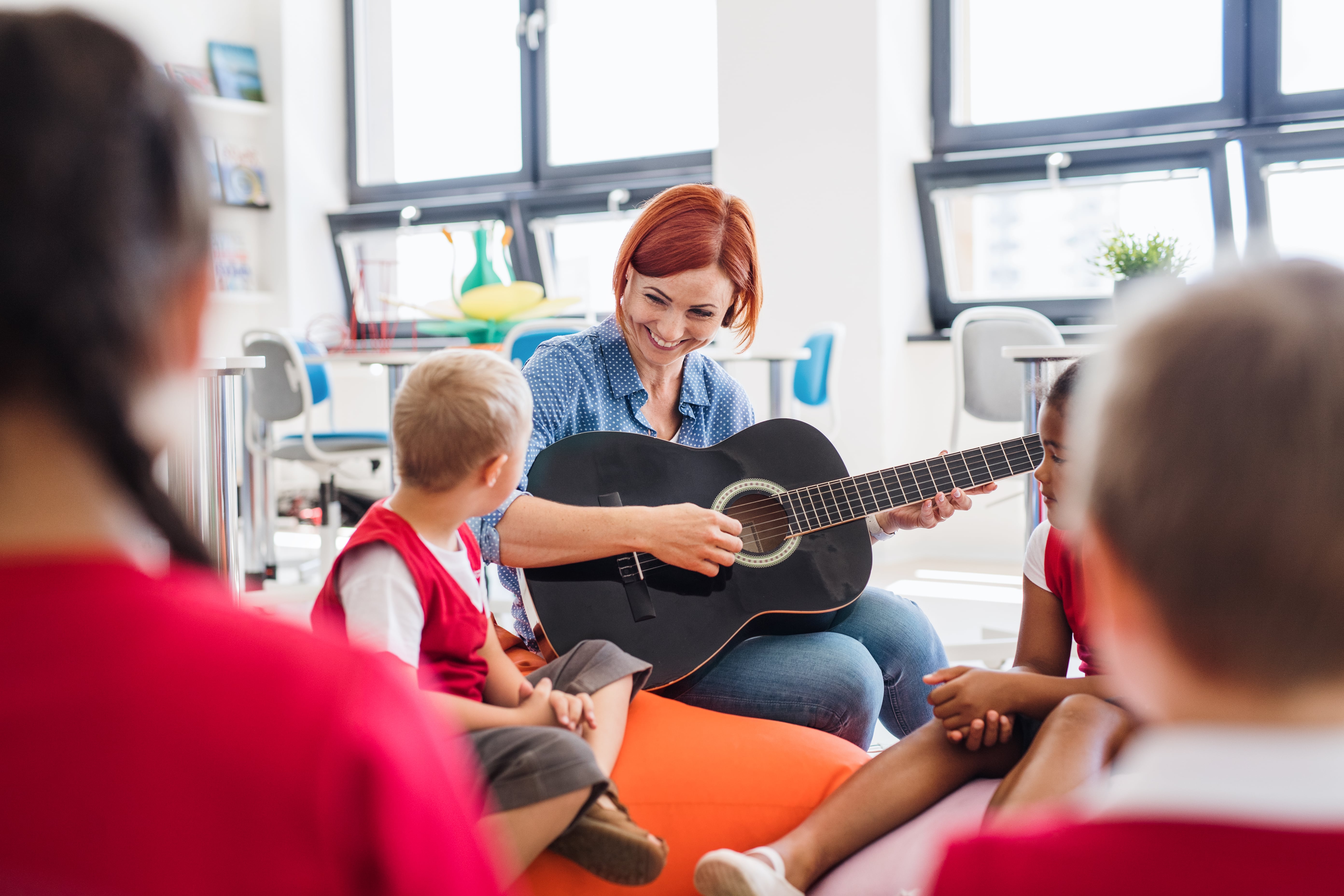 Congratulations! You've finally decided to pursue guitar or singing lessons. But now comes the hard part – finding a guitar teacher or voice teacher. Where do you start? Do you know the right questions to ask to make sure the teacher you select is the best one for you? We've boiled down some tips in this short list to help you find the right voice or guitar teacher who will not only make your lessons fun and productive but will help you reach your musical goals.
Training in the Genre of Music that Interests You
Whether you're looking for a guitar teacher or a voice teacher, one thing remains constant. You should look for an instructor who can teach you the style you're looking to learn. Do you see yourself as the next country music singing sensation? Don't look to hire a teacher who specializes in opera. Are you looking to be the next guitarist for the rock band Foo Fighters? The teacher that specializes in flamenco guitar is probably not right for you. And any teacher that says they specialize in every genre of music is not being honest. Look for a teacher that is upfront about their specialty, so you make sure you have a good fit right from the first lesson.
The Art of Teaching
When searching for a voice or guitar teacher, it's not enough to look for a musician with great technical abilities. Finding someone with teaching skills is critical. Sure, there are some amazing musicians and brilliant singers in the world. They can captivate their audience with phenomenal guitar technique or brilliant vocal clarity. But not all musicians can teach. Teaching is a skill all its own. On your search for a teacher, keep in mind that finding an instructor that excels in the ability to teach is the most important factor in how much you enjoy your lessons and how much you're inspired to learn.
An Education in Music
Are you interested in getting a degree in music or having a more formalized musical education? If so, a teacher with a minimum of a bachelor's degree in music can help you along your path. If you're looking to step up your musical ability by participating in evaluation and certification programs such as the ABRSM for guitar or singing, teachers with a background in music education can be a big help.
Experience Teaching Your Level and Age
Look for a guitar teacher or voice teacher that teaches the level you want (beginner, intermediate, advanced) and in your age range. Will your beginning teacher be able to continue to teach you as you progress? Or will you need to look for a new teacher once you've become more advanced? Many teachers will teach both children and adults, while some prefer to only teach one or the other. Have these discussions with your prospective teacher early so you can be sure you're choosing the right instructor.
Opportunities for Performance
To really excel in music, it's important to work on your performance skills. Does your prospective voice or guitar teacher encourage opportunities to perform in public? Performing live in recitals, music festivals and competitions can help build confidence and sharpen your music skills. Nothing beats the excitement of playing live in front of an audience.
Location, Location, Location
Virtual lessons allow you to take lessons from anywhere, but in-person lessons provide you with a greater learning experience. So, it goes without saying that for in-person lessons you should find a music school that is nearby. If you have to fight traffic to visit your guitar teacher or drive a long distance to sing for your voice teacher, the odds of you continuing your lessons over time may be slim. Minimize your stress level and go local.
Don't Forget the Soft Skills
Having a good rapport with your teacher is extremely important. If your teacher is intimidating, you'll find yourself uncomfortable and you won't be at your best. Your teacher should be personable and engaging and should be genuinely interested in helping you learn. Do they listen to you? Are they positive and enthusiastic? Do they encourage you and inspire you to want to learn? Don't underestimate these important skills. If you connect with your teacher, you'll be more comfortable and will learn quicker.
If you keep these tips in mind, you'll be sure to find the right guitar teacher or voice teacher that is well-suited for you. Piano Forte Music School will be offering guitar and voice lessons soon, so ask us how we can help you achieve your musical goals.