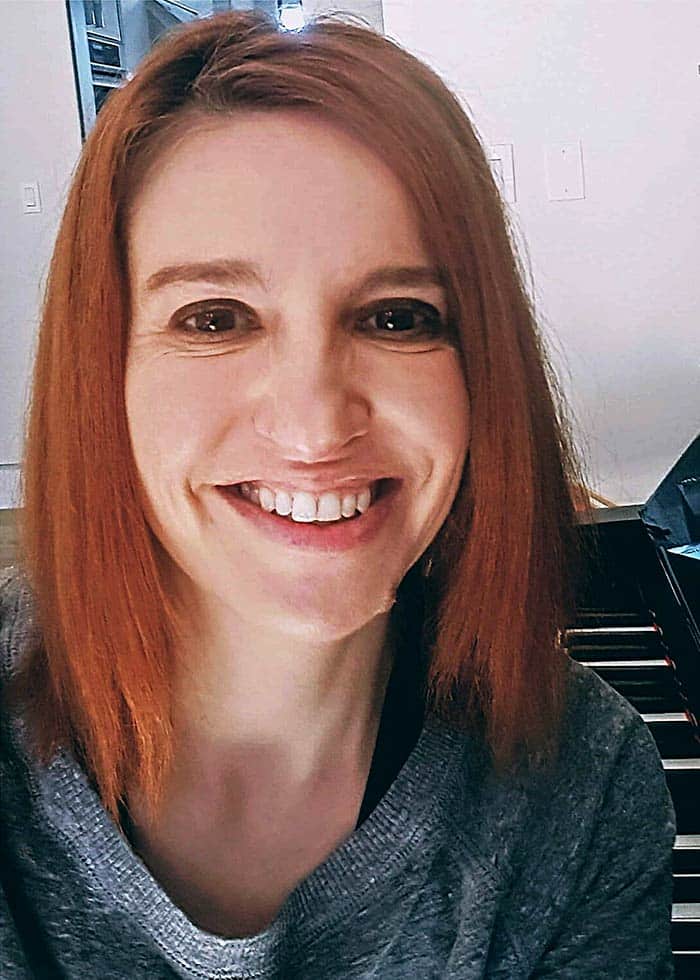 Our Story
Marie Dvorkin
Marie Dvorkin began playing piano at age 5. She majored in Piano Performance and graduated from the Moscow State Tchaikovsky Conservatory in Russia, one of the leading music universities in Russia and among the most prestigious in the world. This elite school has been the starting ground for many of the most notable musicians of our time. After coming to the US, Marie received her Master's degree from California State University in Long Beach, majoring in Piano Performance. Soon after she moved to the San Francisco Bay Area and began her teaching career.
Over her 15+ years of teaching experience, Marie Dvorkin helped many of her students successfully complete student evaluation programs such as the Associated Board of the Royal Schools of Music (ABRSM), the Certificate of Merit (CM), the California Association of Professional Music Teachers (CAPMT) as well as winning performances at local competitions and festivals.
As a piano teacher, Marie is passionate about inspiring students of all ages to achieve technical excellence in music. She established the Piano Forte Music School to provide students with the fundamentals of music theory, along with technical expertise and a life-long appreciation for music.
Our Approach
Building to Performance Level
At Piano Forte Music School, we prepare our students to play at peak performance level. We combine ear-training, sight-reading and theory with a strong foundation in ergonomic technique. Students learn about music history and music theory while they learn to master their performances. We prepare them for music evaluations, national competitions and for performances at festivals and recitals. This rigorous training hones technique and instills confidence in every student.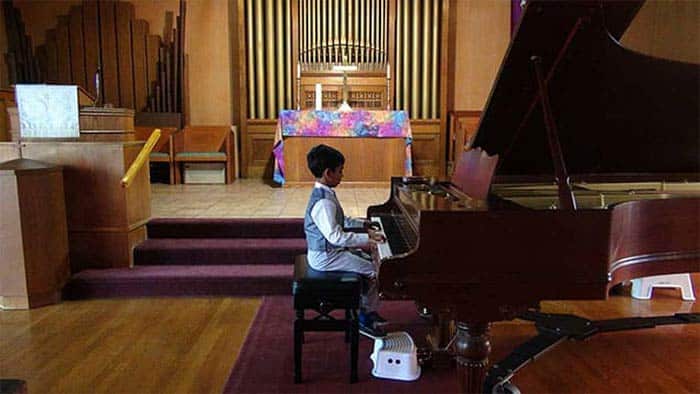 Our School
What Makes Us Different
Piano Forte Music School is different from other schools in many ways. The school runs throughout the year giving students the opportunity to maintain their lessons during the summer. This continuity keeps students from having to repeat lessons forgotten over the break. Our school customizes each student's lessons to fit their level of expertise from beginner to intermediate and advanced. Customization allows students to learn at their own pace. Finally, our school also provides make-up lessons, unlike other schools. For class curriculum please visit the Piano Lessons page, or for pricing visit the Piano Lessons Pricing page.
Our Location
Piano Forte Music School is located in Redwood City, California, and provides piano lessons to students from all over the San Francisco Bay Area. We welcome students of all ages and all levels of expertise. Call us at (650) 454-6832 or contact us today.
Ms. Dvorkin is rigorous on fundamentals and technique, and this has taken Emi's (or, my daughter's) piano to a new level. We appreciate that she teaches "serious" piano while at the same time being supportive and approachable.
Junko B.