Bringing Opportunities to Students
Piano Forte Music School provides students with various performance opportunities around the Bay Area and beyond throughout the year, in addition to the end of school recital. This includes participation in festivals, music competitions and workshops. Qualified students who have reached the highest levels are given the opportunity to participate in master classes and audition to perform at Carnegie Hall. Piano Forte Music School also provides students with preparation for evaluation programs such as the Certificate of Merit from the Music Teacher's Association of California (MTAC) and the Associated Board of the Royal Schools of Music (ABRSM) Royal Academy of Music.
Why Attend Recitals?
Recitals provide students with the opportunity to play in front of family and friends. The student learns performance skills with less pressure than more advanced competitions. Students learn to set goals and practice becomes even more important. When students have an upcoming recital, their sense of urgency drives them to practice more frequently in order to make sure their voice, guitar, ukulele or piano performance is the best it can be.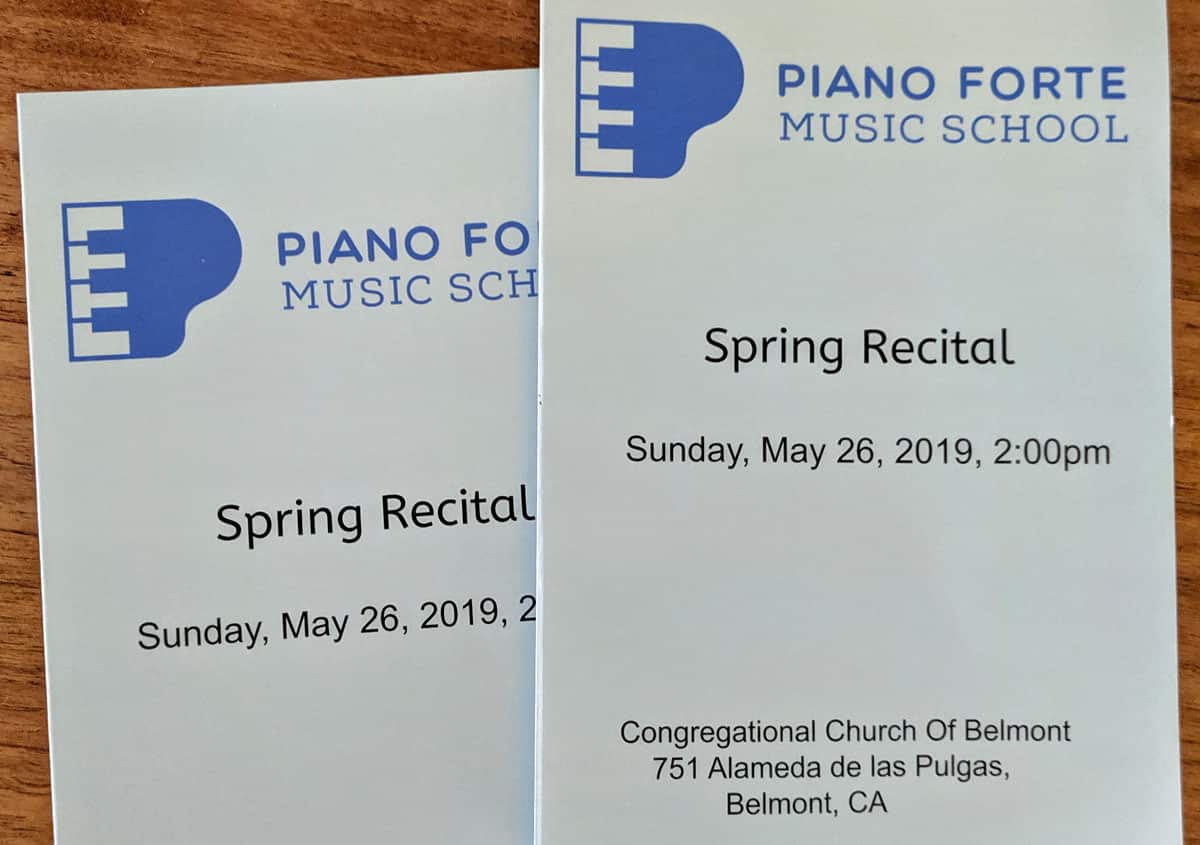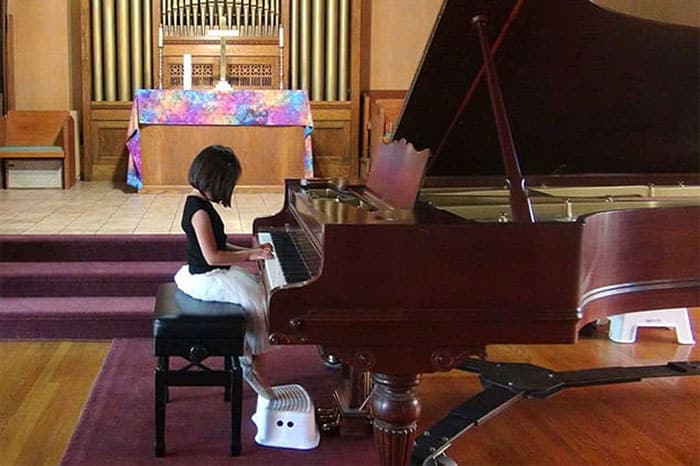 Certifications and Evaluations
Piano Forte Music School also offers opportunities for students to earn certifications such as the Certificate of Merit from the MTAC and the ABRSM certificate. The MTAC evaluation focuses on musical excellence in piano performance, technique, ear training, sight reading and music theory. The ABRSM provides graded music exams for students to see their progress against standardized goals and to receive a personal assessment from an independent musician. Musical ability is evaluated on voice, guitar or piano performance, technical skills, notation skills through sight-reading tests, listening skills and musical perception through an aural test. Students benefit from the attainment of goals through a recognized set of benchmarks and at the end of the assessment, every candidate is provided with positive and helpful comments from the examiner to further develop their skills.
Stepping Up: The Benefits of Piano Competition
Simply put, competition makes students better piano players. Overcoming one's fears of playing in front of judges and strangers may seem like a daunting task, but the self-esteem and confidence that come from overcoming such fears can be felt for a lifetime. Competitions can teach important musicality lessons that can't be found in regular practice. If your goal is to encourage high standards, goal setting, motivation for practice and to reward excellence, there is no better way to do this than to participate in voice, guitar, ukulele or piano performance competitions. Along with participation in local competitions, Piano Forte Music School encourages students to compete in events such as the International Piano and String Competition, Music Talent Competition, Gala Concert at Stern, Competition of Romantic Music and the Concert to competition. These are all part of the American Protégé International Competitions that are happening at different times throughout the year. Some competitions require video submissions, registration and application fees.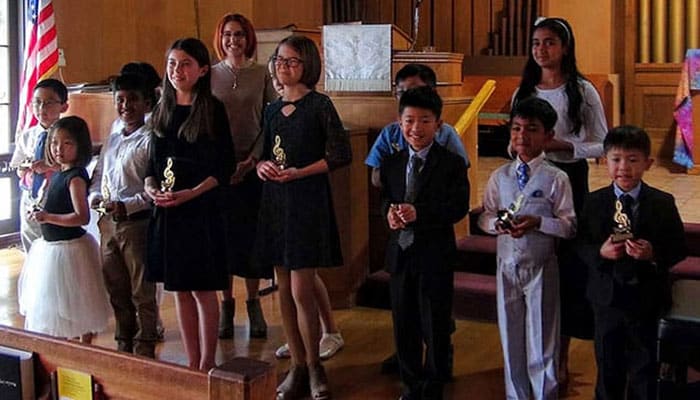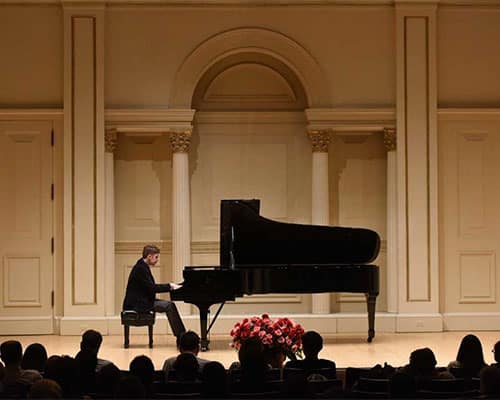 The Ultimate Challenge: The Carnegie Hall Piano Competition
For the highest performing students, Piano Forte Music School can help students audition for the Carnegie Hall Piano Competition. The Carnegie Hall auditions are initiated via a videotaped entry to American Protégé. Piano Forte Music School will select the material to be played in the audition and can help facilitate the videotaping. After registering for the audition, students are responsible for registering for the competition, uploading their video to American Protégé for the audition along with providing the application fee payment.
Piano Forte Music School provides piano lessons to those who are interested in learning to play at performance level. We teach students from Belmont, Mountain View, San Jose, Hayward, Pleasanton and throughout the San Francisco Peninsula. For a listing of upcoming recitals, certification classes and exams, and voice, guitar, ukulele or piano performance competitions see Piano Recitals, Exams and Other Events.