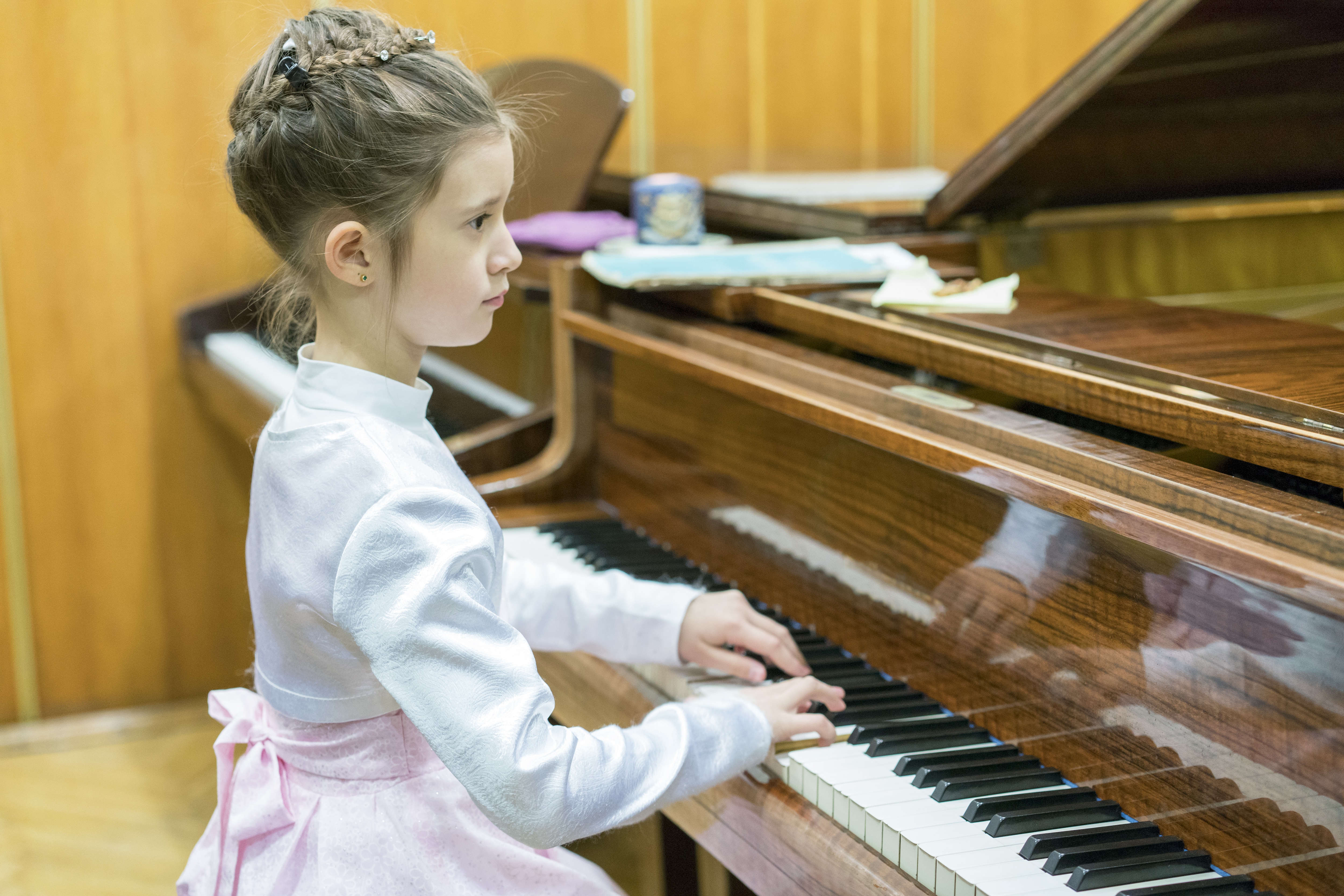 Performing in music recitals is an important part of every student's musical education. But playing music in front of an audience takes a lot of preparation and can be stressful, especially for younger students. So why is performing in public so important? There are several benefits. Here are just a few.
Motivation to Practice
Having an upcoming live performance can motivate students to practice more. Music recitals provide students with a goal to work toward. Time management and focus become critical as students learn to allocate more time to their lessons in addition to their ongoing schoolwork and other activities. With the deadline approaching, they put extra effort into perfecting their technique and working on the more challenging musical sections in the pieces they'll be performing in public. And when the recital is over and they've been rewarded for their effort by applause, many students continue working diligently on their practice sessions as they look forward to their next recital.
Building Confidence
Music recitals help students build self-confidence and give them a feeling of accomplishment. The preparation for a recital takes a lot of focus, energy and practice time. When their performance is met by applause and smiles from the audience, students feel a sense of pride in their accomplishments. Performing music live satisfies the need to be valued and appreciated by others.
Parents – are you headed to your child's recital? Bring the posse – grandparents, cousins, neighbors – the more support the better. Parental support can be a huge factor in building self-esteem in young children. Being in the audience and applauding with enthusiasm makes the student feel loved and appreciated. As a parent, taking time out of your busy life to attend your child's recital will show them you value all their hard work. And don't forget to take lots of photos and videos to document their special day.
Grace Under Pressure
Performing in music recitals teaches students grace under pressure. The old adage that "whatever can go wrong will" is never more true than when you're in front of a live audience. Whether there are issues with the sound system, a late start to the event or someone's cell phone is ringing during the performance, life never goes off without a hitch. Being able to remain composed during chaos is an invaluable life lesson.
It's important to remember that even the most accomplished musicians sometimes make a mistake in their performance. Learning to move on from mistakes is a skill that takes time to develop. Mistakes happen – it's how you deal with them that is the most important lesson.
Learning from Others
Music recitals provide an opportunity for students to get to know other students who share an interest in music. They can learn from each other and form new friendships. At a recital, beginning students can be motivated to continue to work on their lessons when they hear how well the more advanced students play. And the more advanced students can see how far they've come by watching the beginning students, perhaps recalling their first lessons and how their years of practice have helped them progress.
Battling Stage Fright
Music recitals can be intimidating. They often produce a feeling of anxiety, stress and stage fright. The more frequently a student performs in front of an audience, the better they can deal with the preparation, hard work and stress that comes with performing in public. For most students, the sense of nervousness and anxiousness before a recital never completely goes away, but ongoing participation in music recitals gives students an opportunity to practice their stress reduction techniques to help minimize their stage fright.
Music is Meant to be Shared
Perhaps the most important reason why students should perform live in music recitals is that music is meant to be shared. Playing music is like sharing a story with your audience. Nat King Cole once said "I'm an interpreter of stories. When I perform it's like sitting down at my piano and telling fairy tales." When students participate in music recitals, they are sharing their own personal stories with the audience. And that's a gift from the heart.