Voice Lessons at Piano Forte Music School
Have you ever thought about taking voice lessons? Don't limit yourself to singing only in the shower. Voice lessons can give you confidence, improve your range and fine tune your pitch. Piano Forte Music School offers classes for students of all skill levels.
At Piano Forte Music School, classes are offered as weekly 30-, 45-, or 60-minute private lessons. Beginning, intermediate, and advanced lessons are available in a variety of different styles such as Classical, Pop, Disney, Rock, Jazz and more, depending on the style of music the student prefers. Whatever your goals, our voice teachers are here to customize a lesson plan unique to each student.
A Comprehensive Curriculum
Voice lessons focus on a well-rounded music curriculum, including music theory, music history, improvisation, musicianship skills, vocal technique and performance skills.
Students learn:
Vocal range and power

Pitch, vocal tone and resonance

Breath control and proper breathing technique

Enunciation

Ear training

Reading and writing music

Stage presence, including physical stance and building performance confidence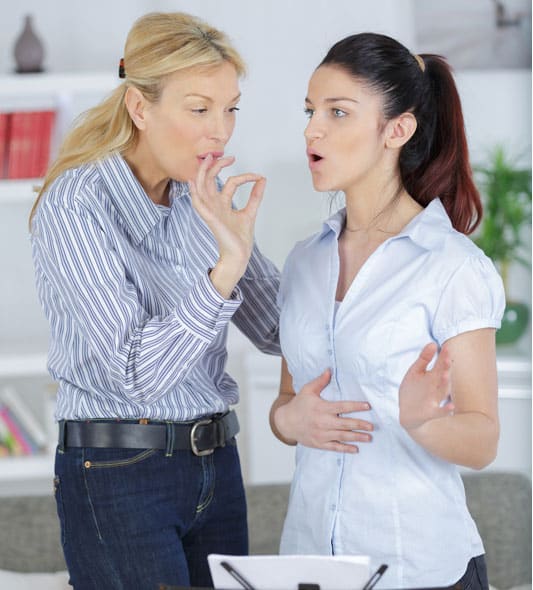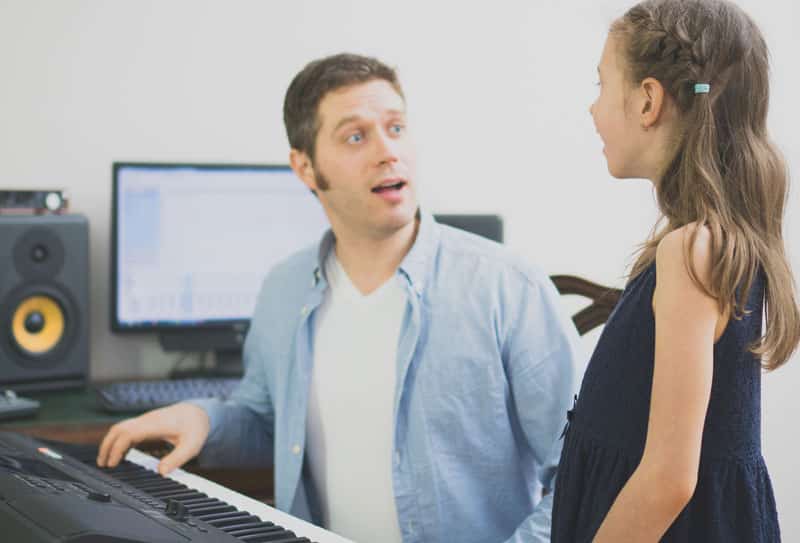 Singing Lessons for Children and Teens
Piano Forte Music School instructs students as young as 6. Before the age of 11 or 12, a young girl's vocal cords have not reached full maturity. For boys, vocal cords take longer to mature – age 18 for some. Piano Forte Music School provides singing lessons to focus on age appropriate songs that are fun to learn but don't add stress to the developing vocal cords. Young children and teens develop self-confidence and a foundation for their future musical development, while older students work on a more advanced curriculum. As students mature, they can move on to voice lessons which provide exercises for greater range and technique.
Performance Opportunities
Performing is a crucial part of learning to sing. We encourage students to participate in performances as part of their musical development.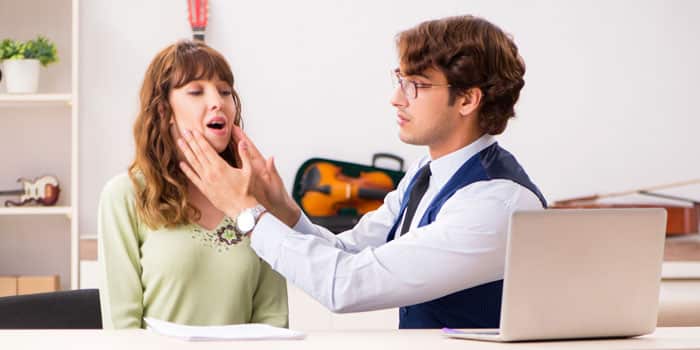 Classes for Every Skill Level
Every student, regardless of age, has unique abilities and goals. Some want to increase their enjoyment of singing, and others are looking to enhance their professional voice. That's why our voice lessons are customized for the needs of each student.  Musical expression through singing creates a lifelong love of music. 
If you live in the San Francisco Bay Area and you've been wondering "Where can I find singing lessons near me?" Piano Forte Music School is your answer. What's stopping you? If you've always wanted to take voice lessons or if you simply want to add some polish to your natural abilities, we've got a voice teacher for you.
Piano Forte Music School also offers guitar and piano lessons. Ask us about enrollment today.