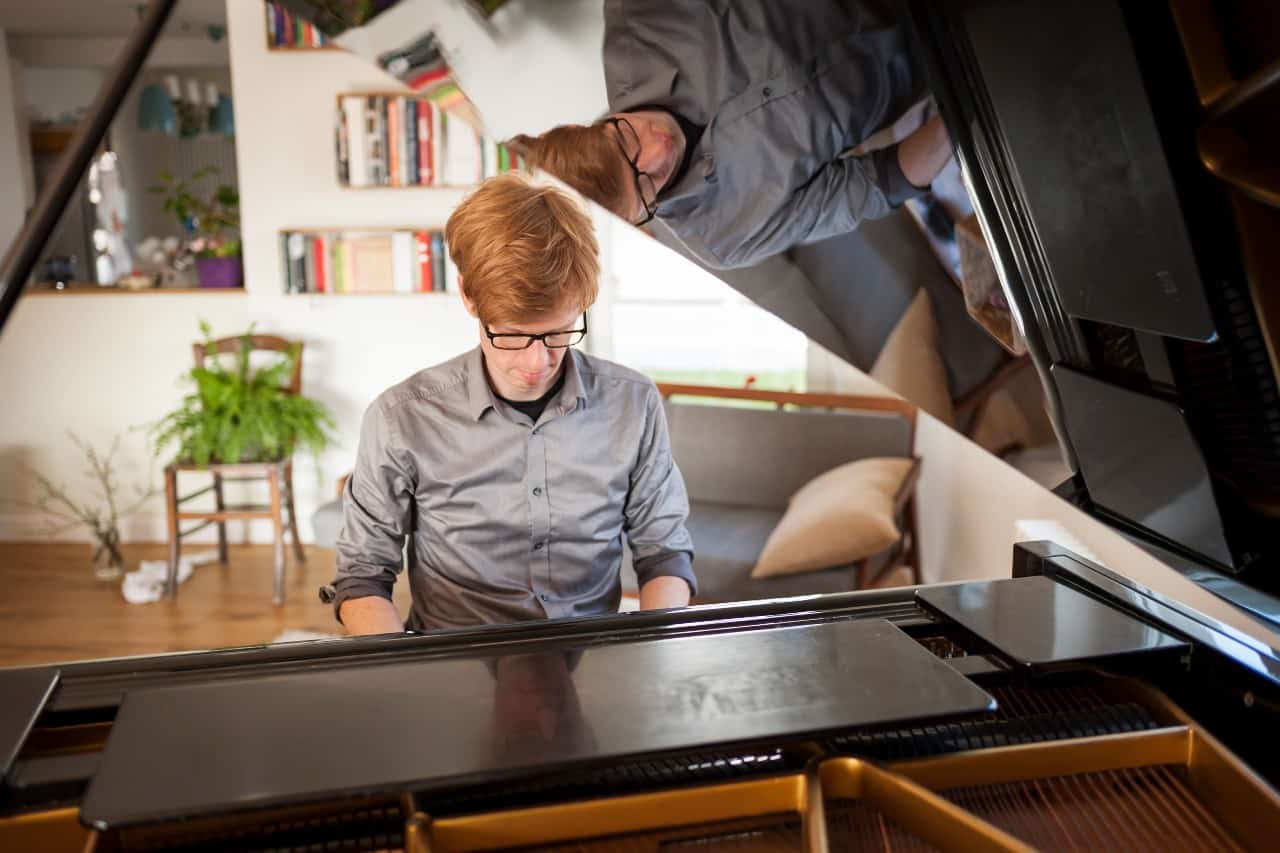 When music students participate in the ABRSM Exam, they demonstrate they are dedicated to their music and are ready to sacrifice to perfect their craft, according to Marie Dvorkin, owner of the Piano Forte Music School in Redwood City, California.
The Associated Board of Royal Schools of Music (ABRSM) has been evaluating students' abilities since 1889 with a goal "to nurture a love for music and to inspire achievement in it," according to the ABRSM's website.
But the ABRSM Exam isn't the only way musically devoted students can prove their music mastery.
"There are several different types of certifications but, here in California, there are three in particular that music teachers statewide prepare their students for: the ABRSM Exam, the MTNA certification and the Certificate of Merit for piano," Marie says.
This post will explore those three evaluation methods and learn Marie's viewpoint on why participating in these programs is beneficial for music students like hers.
But First, Why?
Pre-pandemic, the certification programs were used primarily for music students to boost the likelihood of being accepted into a college-level music program.
"A certification shows the student is accomplished in their skills and performs at a semi-professional level," Marie says. "But the college application process is changing" because of restrictions to protect students, faculty and staff from exposure to COVID-19. 
Even though in-person events have been canceled for some time, music schools still need criteria to evaluate applicants, so the certifications still play a role in the admission process. 
Another reason to participate in a piano certifications program is to help foster the student's self-esteem and confidence, Marie says. "Taking the exam is a way to show that the student is moving along and getting more knowledge."
The ABRSM Exam
While the exams encompass many different types of musical instruments, including vocals, Marie's focus is on her piano students.
The ABRSM certification is recognized the world over as one of the most prestigious evaluation programs available.
The ABRSM exam offers eight levels of testing, with each level building on the previous one and diplomas in performance, teaching and directing. Earning a diploma is the highest recognition available through the ABRSM.
Test-takers can receive practical scores as well as performance scores. The practical scores focus on all-around music knowledge including theory, listening, music reading and performance, while the performance scores reflect performance expertise only.
Marie says the ABRSM Exam is one of the most demanding. "I only recommend this for very strong students."
MTNA Certification
Although the Music Teachers National Association (MTNA) piano certifications are a national program, in California, the MTNA student evaluations are administered through local chapters of the California Association of Professional Music Teachers.
This evaluation is designed specifically for piano students and encompasses two preparatory levels and 12 higher learning levels.
Evaluations include oral questions, technique, sight-reading, a written literacy test, listening skills and performance of three pieces from different time periods and representing different styles. At least two of the three performance pieces must be memorized.
The MTNA also offers certification programs for teachers.
The Certificate of Merit for Piano
Like ABRSM, the Music Teachers Association of California (MTAC) has been active in supporting music student programs since 1897, when seven San Francisco music teachers gathered to sign the organization's Articles of Incorporation.
And, also like ABRSM, the evaluation process is available for many musical instruments, including voice and guitar.
The Certificate of Merit program started in 1933 as a way to offer a standardized, state-wide curriculum that put all students on a level playing field. The curriculum helps students develop knowledge in performance, technique, ear training, sight-reading and music theory.
With 10 or 11 levels of education (depending on the instrument), the Certificate of Merit also provides an opportunity for students to move to higher levels called "Panel" and "Young Artist Guild." Both require auditions for entry and Marie says the Young Artist designation is the most difficult of the student assessments.
Very few students qualify for the five-year membership that offers students paid performance opportunities through MTAC-sponsored concerts.
Only for the Most Dedicated
Marie says these piano certification programs are designed for only the most dedicated music students.
Not only do students learn more about music theory and performance, but they must also develop effective time management systems and unwavering practice schedules.
"I keep saying these programs are very demanding because they are. That's the best word I can think of to describe the commitment students must demonstrate" if they enter any of these assessment tracks, Marie says.
Each music teacher has their favorite certification programs. While the ABRSM and MCAT programs are geared specifically for students, the MTNA offering also focuses on helping teachers increase their knowledge, credibility and skills.
While all the assessment programs are popular, Marie says the ABRSM program seems to be more popular with bowed string instrumentalists while piano students lean more toward the MCAT Certificate of Merit.
For Marie, she is excited when any of her students express an interest in starting any of the programs.
"I just love it," she says. "They show me they want to learn, and they are dedicated to music. Those are the best kinds of students to have."
To learn more about the ABRSM Exam, the Certificate of Merit for piano or other piano certifications, contact Piano Forte Music School.