Guitar and Ukulele Lessons at Piano Forte Music School Begin this Fall
Piano Forte Music School provides guitar and ukulele lessons for kids (ages 6 and above) and adults. Playing the guitar is a great way to express creativity, entertain your family and friends or just share the joy of music. We offer lessons on acoustic or electric guitars and ukulele in a number of musical styles such as Classical, Pop, Rock, and Jazz. Our instructors will customize a lesson plan unique to each student, based on their goals and individual skill level. We strive to make lessons fun and exciting.
Beginning, intermediate and advanced guitar lessons are offered as weekly 30-, 45-, or 60-minute private classes. Ukulele lessons will be offered in 30-minute sessions. Our instructors teach classical, finger-style and acoustic flat picking.
Curriculum
Students of all ages will learn how to read standard and tab notation, play melodies and chords and develop rhythm and tonality. Students will learn to transcribe music, play by ear and improvise as they increase their confidence and coordination. Music theory and music interpretation add to a student's foundational guitar skills to help develop an understanding and a love for music.
At Piano Forte Music School, we believe that music should be enjoyed both in and out of music school. For students of all levels we encourage daily practice and taking advantage of performance opportunities whenever possible.
Learning to play the guitar provides an excellent musical foundation and lifelong fun. The portable nature of a guitar adds spontaneity and fun to any party. By taking guitar lessons from Piano Forte Music School, students gain the skills, knowledge and confidence to take out their guitar and entertain their friends. The guitar brings people together and connects them through music.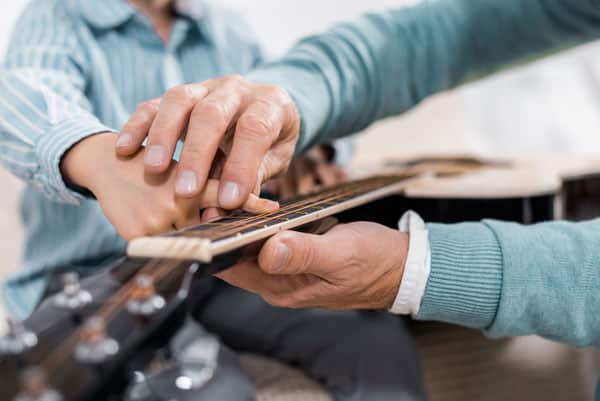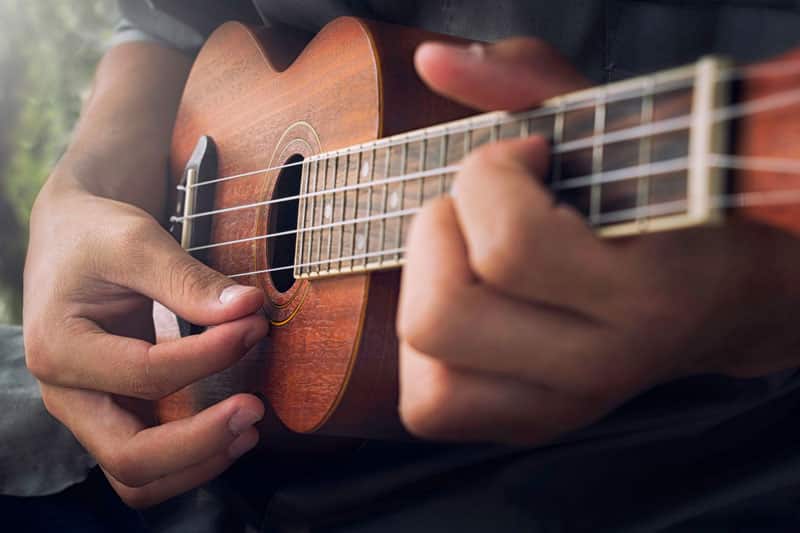 Why Learn the Ukulele?
The ukulele is a versatile instrument for both kids and adults. Ukuleles are easier to play than a guitar and are less expensive than acoustic guitars. The ukulele is a great instrument for students to learn if they're considering a guitar but not sure they're ready for the financial or time commitments needed to learn guitar.
Did You Know?
Ukuleles are small, portable and easy to hold, making them an ideal first-string instrument for young children.

Most songs can be adapted quite easily to the ukulele, and a variety of popular songs can be played on the instrument.

Even songs with complicated chords can be made simple on the ukulele. With only 4 strings, the ukulele is approachable and super easy to learn.

Many of the skills learned from playing the ukulele can be directly transferred to the guitar. It's simply a great way for kids and adults to get started playing an instrument before moving to

guitar lessons

or learning to play other string instruments.

And most of all – it's fun!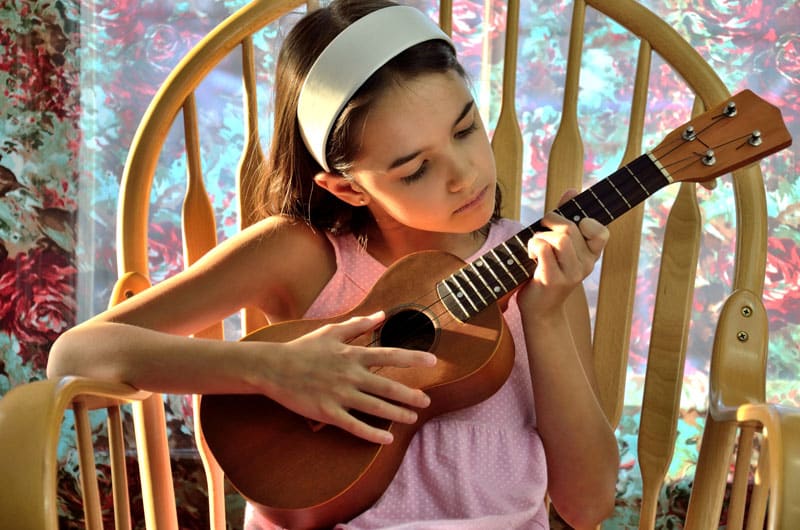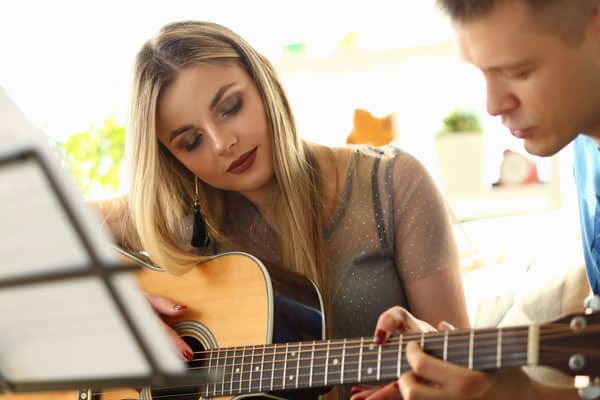 Guitar and Ukulele Lessons Can Bring Lifelong Enjoyment
At Piano Forte Music School, our goal is to provide our students with the skills and knowledge to be able to enjoy a lifetime of music. Young or old, it's never too late to learn how to play guitar. Our students become accomplished musicians as they learn in an encouraging, creative and friendly environment.
If you're looking for guitar or ukulele lessons in the Palo Alto, San Carlos, Redwood City or Menlo Park area, contact Piano Forte Music School today.