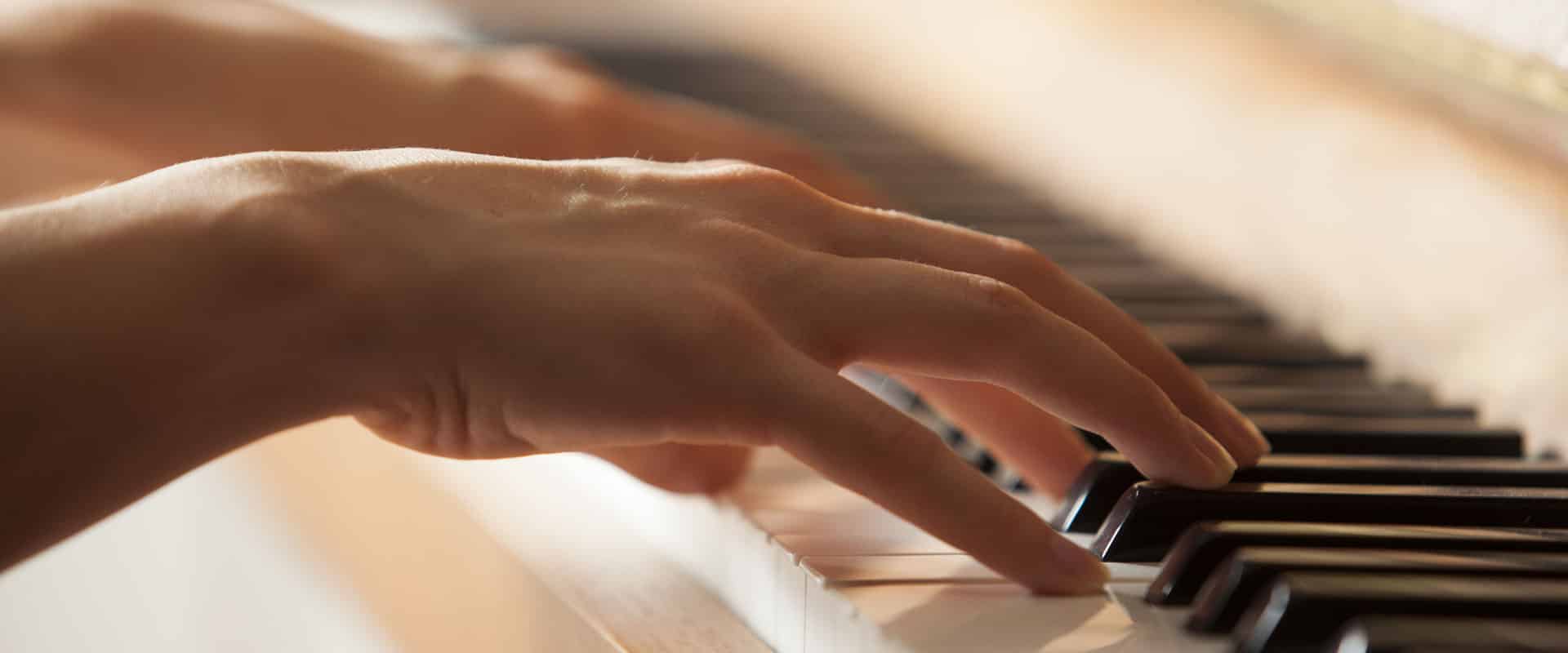 You're finally ready to take piano lessons and now comes the hard part – how to choose a piano school.
So, this is the year you decided to stop dreaming of playing a piano and actually start taking lessons. Or your child has been banging on the piano keys and you know that deep down there is a musical genius lurking in that 4-foot-tall ball of energy if only you could enroll him in piano lessons. Now what? You've seen ads for piano schools or heard about some of the local schools, but where do you start? Do you know how to choose a piano school? What questions should you ask a prospective piano teacher? We've compiled some tips to help you find the best piano school for you.
The Teacher
When you're looking to choose a piano school, how you interact with the teacher will have a huge impact on your success. The piano teacher should come with a wealth of piano experience. They should have a degree in the instrument they are teaching, and the degree should be from a reputable school.
But experience in piano is not enough. If they don't have experience teaching, they may fall short in their ability to help you learn. Not everyone who excels in playing music excels in teaching or has the communication and personal skills to pass along their skills and knowledge to students.
You'll also want to know what the teacher's motivation is for teaching. Are they passionate about music and teaching, or are they teaching as a hobby just to make a living? A piano teacher who enjoys teaching will share their enthusiasm and love of music with their students.
Meeting your piano teacher prior to deciding on the school is important. The best schools offer a complimentary consultation so you can get to know the teacher and they can get to know you. As you look to choose a piano school, consider how much the teacher listens to you during your initial meeting. Tell them your goals and ask them how their style of teaching will help you reach your, or your child's, goals. A good piano teacher should feel personally motivated to help each student reach their goals.
They should be organized and methodical, with a focus on building skills over time. If a piano teacher says they can make you an expert pianist in 5 easy lessons, walk away. Proper piano technique takes time – time to learn the foundations and gain the skills necessary to become a great musician.
The Lessons
On your search to choose a piano school, you'll want to consider how you want your lessons structured. Are you interested in private classes or group classes? Private classes provide customized instruction, giving you one-on-one time with your instructor. If you're looking to learn faster, choose private classes. You'll also want to know whether the lessons are customized to the skill level of the student, or if the piano teacher simply provides the same lessons to each student regardless of skill.
Are the lessons available throughout the year? Classes that break over the summer can mean that students can forget what they learned before the break. And as life sometimes gets in the way, a lesson here or there may get missed. What's the piano school's policy on make-up lessons?
Beyond learning to play songs, do the lessons emphasize the proper foundations of music? This, along with an understanding of music theory, add to a student's ability to learn piano on a deeper level. (More information on this to come in a future blog, so stay tuned!)
Pricing

When considering a piano school, pricing will be a factor in your decision. Pricing for piano lessons and policies vary for all schools. Make sure to review all policies before you sign up. When is payment due? Is there a registration fee? Understanding all policies in advance will help to inform your decision. And of course, the tuition for the piano school should be within your budget. After reviewing all the other factors – the teacher, the school policy, the piano lessons – you should feel you are receiving value for your money and that you have chosen the best school for your budget.
The Piano School

No blog about how to choose a piano school would be complete without a few words on the piano school itself. If the school is dedicated to helping each student achieve success, you've found a good school. If, on the other hand, you get the feeling the school's number one priority is to increase revenue, you'll know this school doesn't have the student's goals top of mind.
If you're looking to become the best performer you can be, look for schools that provide opportunities to perform in public. Schools that offer school recitals or encourage competing at the MTNA National Student Competitions give students an opportunity to play in public before an audience, building confidence and honing their piano performance technique.
The best schools also offer student evaluation programs, including certifications such as the Certificate of Merit from the Music Teachers Association of California (MTAC) and the Associated Board of the Royal Schools of Music (ABRSM) Royal Academy of Music. Teachers should be familiar with these certification programs so they can help prepare students of all levels for the exams. An emphasis on music theory will help students with the preparations for these exams.
Final Thoughts
Hopefully these tips on how to choose a piano school for you or your child will make your decision process a little easier. Playing the piano will bring years of musical joy, so take your time to find the right piano school and piano teacher that can help you achieve your musical goals.